Magdalion (A fantasy story about Barby written by me)
09-03-2008, 10:04 PM
Corry
Proud granny of Julian-Tobias-Phileine



Posts: 24,344

Joined: Mar 2007
RE: Magdalion (A fantasy story about Barby written by me)
Oh wowww @Anthony, your story is so great.
I'm so curious to read everytime the next part.
You did a great job...the story is really wonderful.
---
09-03-2008, 11:18 PM
(This post was last modified: 09-06-2008 12:20 AM by Proganthony.)
Proganthony
The hand that feeds you


Posts: 4,771

Joined: Jul 2007
RE: Magdalion (A fantasy story about Barby written by me)
Chapter 13
Barby sat in her room in the Shining Tower. She felt a bit sad. She knew for sure that Anthony loved her. She had seen it! Her mother had shown it to her, when she almost surrendered to death. But after they left the Elvenhouse he had hardly said a word to her, and she didn't understand why.
She sighed deeply. It felt so good when he embraced her after she had awakened. Suddenly she realised it: She knew he loved her, and she loved him too, but he didn't know she loved him.
Suddenly she felt stronger. She wouldn't keep on sitting here moping. It was time for action! She would go to him, and confess to him that she loved him just as much as he loved her.
But first she would make herself look as beautiful as possible. She looked in her wardrobe and chose a beautiful blue dress - she had noticed that Anthony liked the colours blue, green and white, although he always wore black clothes! - but before she changed she decided to take a bath.
It was as if the water took away her tension. But suddenly she heard someone knocking on her door.
"Who's there?" she called. "It is me." she heard Anthony's voice say. "Can I talk with you for a moment?" Barby felt disappointed. She wasn't ready yet! Yet she said: "Just a moment, I'll be right there. Sh stepped out of the bath and quickly grabbed a bathrobe. Behind the door Anthony heard the dashing of the water. "Oh, I'm sorry. Shall I come back later?" Barby actually did want some more time to prepare herself, but to her surprise she heard herself say: "No, it's OK. You can come in now."
Anthony opened the door and entered the room. In his hands he held a big bundle of roses, which he gave to Barby. Barby was blushing. "For me?", she asked half stuttering. Anthony nodded. "Barby...I've waited for a moment when the two of us could be together, just by ourselves to tell you this."
He took a deep breath before he continued. "Barby, I love you. Even though we know each other for just a short time, I love you with my whole heart. I've been thinking about this the past few days, and I felt frightened when I was thinking that I could lose you. It was the most frightening experience of my life. But when you finally awakened I felt so relieved. I want to be with you forever...if you want that too."
Barby embraced Anthony and looked into his eyes.
Whew, I'm quite a lot smaller than him!
"Dear Anthony, I love you too." Again she blushed. She hadn't expected that she would tell him this, dressed in a bathrobe. In the tales everything eventually worked out much better than this. But now she digressed. This wasn't a story, this was real.
"When I'm with you, I feel safe. When you look at me, I can see it in your eyes. You don't see a stranger, or a witch. And as I said before, our lives are very similar. That's why you're someone of which I know he fully understands me."
She felt a rush of emotions, and kissed him. "I want you to stay with me, and I want to stay with you forever." She kissed him again, and again, and this time her kiss was answered. Barby felt her blood becoming warmer.
Anthony gently caressed her hair, and Barby rubbed he nose against his chin. Softly she kissed him again. If only time could stand still.
Slowly his hands moved over her back. For a moment they rested at the ribbon of her bathrobe. He looked at her. "Do you trust me?" he said softly, almost a whisper. Barby whispered back: "I trust you, more than anyone." Slowly Anthony untied the ribbon and opened Barby's bathrobe. His hand caressed her shoulder. He realised that Florence's healing powers must be amazing, as he couldn't even see a scar on Barby's shoulder. But there was no time to think about that any longer. Now he was here, with his beloved Barby, and that was all that mattered. He gently lifted her and carried her to the bed. Carefully he turned her around,so she was lying on her stomach.
Barby was yet a little nervous. "What are you going to do?" Anthony again caressed her hair. "Ssh, don't be afraid. Let it all come, let it all go." He picked a rose out of the bundle and let the petals rest on her head. Slowly, almost teasingly he let the rose slide downwards, over her neck, across her spine, over her buttocks, downwards across one leg, and then upwards again across her other leg. Barby softly sighed as the gentle tickling made her feel even warmer.
"Let go of your pain." Anthony whispered again.
Then, unexpectedly, Barby felt something cold on her back, and she smelled a sweet fragrance. "What is that?" she asked. "Oil from Toragan." Anthony replied. The cool oil against her warm skin gave Barby goosebumps. But it felt wonderful. Her whole body sparkled. While Anthony used one hand to rub the oil over Barby's back, the other hand with the rose kept tickling Barby's legs.
But suddenly, Barby felt a less pleasant feeling. "Ah, Anthony, don't do that!" she cried out. The rose had reached Barby's feet, and Barby footsoles were very sensitive. Anthony replied teasingly: "What, you can't stand tickling?" Barby tried to answer while she fought against the uncotrollable laughter that was coming up. "N-no, stop". But Anthony didn't stop. Barby couldn't hold it any longer and suddenly burst with laughter. "Anthony, please, stop."
Suddenly it was Barby who stopped. She had become completely quiet and her face had a strange expression. This startled Anthony. Did he go too far? "Barby....is everything alright?" Barby turned to him. She could see he was worried, and embraced him. "Everything is alright. It only was...a little strange for a moment. I haven't laughed for such a long time, that I had forgotten how my own laughter sounded." She kissed her boyfriend -
my boyfriend!
- and said: "You are a very special man, Anthony. You already saved my life twice, you've taken away my fears, and now you even learned me how to laugh again. Now let me show you how much I love you too." She started to unbutton Anthony's black blouse, while Anthony kissed her again. Gently she pulled him against her...
...and when the sun rose again and shone through the window, its rays warmed two lovers, safe in each other's embrace.
Anthony was the first to wake up. Barby had a smile on her face, and made a satisfied sound when he moved. He decided to stay in bed for a moment so he wouldn't wake her while moving. Probably she had a beatiful dream too right now, just as he had last night when he dreamed about her. Carefully he caressed her beautiful hair, that almost looked like gold in the sunlight.
He started to feel hungry, and so he decided to wake up Barby after all. Then he could make breakfast for her. He kissed her beautiful cheeks. Barby made a sound that resembled a laugh. After another two kisses she finally woke up. The smile was still on her face when she said: "I love you, Anthony."
Anthony laid his hand on her shoulder. "We're so lucky that we found each other. The holes in our lives are now filled. Now we never have to be alone again."
(
END OF PART 1
)
No more violence, no more pain
No more silence, waiting in vain
Come into the light, this is our day
We are reborn
(Anne Marie Helder)
Both of you standing, the ocean a mirror
A bright star is rising that follows the path
To your open hands, into your open arms
Until the story ends
To you, my love
To you, my love
(Bryan Josh)
09-04-2008, 05:34 AM
Enie
Junior Member



Posts: 108

Joined: Apr 2008
RE: Magdalion (A fantasy story about Barby written by me)
It is so beautiful the way you describe everything.... you are very talented.... I hope you wrote more stories, and you'll share them with us as well...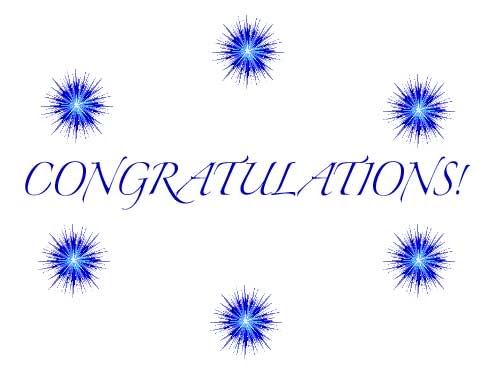 for Part 1
09-04-2008, 11:57 AM
Petula07
♫ Music 'n' Sun ♫



Posts: 1,661

Joined: Jun 2008
RE: Magdalion (A fantasy story about Barby written by me)
Wow, amazing!
I think you put part of you into this story, isn´t it?
I look after to second part!
---
♫ ♫ ♫

Cover the road...

♫ ♫ ♫
09-04-2008, 01:12 PM
RitiKelly
Senior Member



Posts: 759

Joined: Dec 2008
RE: Magdalion (A fantasy story about Barby written by me)
ohhhhhh beautiful!!!! amazing! when i read this story i see it like a movie! you have such a talent! great keep doing it!
---
*.* PatriciaKelly*.* 30thApril Madrid!
09-04-2008, 02:15 PM
Ruben
Beginner



Posts: 55

Joined: Jul 2008
RE: Magdalion (A fantasy story about Barby written by me)
Wow, Anthony, you did a really good job with your story. As Riti said, each situation is so visually described that they got into my mind as a film!

I'm sure someday Barby'll read this story herself, and she'll feel very happy. You've written it with so much love, that the result is really beautiful.
---
09-04-2008, 09:53 PM
Proganthony
The hand that feeds you


Posts: 4,771

Joined: Jul 2007
RE: Magdalion (A fantasy story about Barby written by me)
Thank you very much, everyone
. I really enjoyed making the translation for you, it was as if I was rewriting the story. Maybe I indeed put part of myself in the story. "Anthony" is the guy I would want to be, and of course I put in all the love I want to give to Barby, telling her that behind all the darkness there is still light, which in the end will be more powerful.
Indeed, maybe some day Barby will read it, and it will make her happy. However, I don't dare to send it to her.
Even though i wrote it with all the best intentions, there are some parts in the story that might be a bit uncomfortable. Such as the parts about her mother, and the final chapter. Some say that I must be her biggest fan, but still I am a complete stranger for her. How would you react if someone you don't know at all would come to you and said he/she loved you? If I were so lucky to truly know Barby , I would certainly show it to her, but sadly that's not the case Still, I am very happy with the story itself. I need a little break now after working so much on it again, but I will surely start to translate the second story somewhere this month. And I still hope that it could give me enough inspiration to write a third story.
09-05-2008, 12:29 AM
hebedita
Member



Posts: 550

Joined: May 2007
RE: Magdalion (A fantasy story about Barby written by me)
Anthony, I´ve finished to read your story this afternoon while I was working and I only can say:
CONGRATULATIONS
Your story really touched me
. You are a good writer and I also hope that you continue writing more amazing stories like this
. And of course, if someday Barby could read it, I´m sure that she would love it as much as us
. You describe her with so much affection and admiration. Your love for her is real
---
09-05-2008, 09:26 AM
Proganthony
The hand that feeds you


Posts: 4,771

Joined: Jul 2007
RE: Magdalion (A fantasy story about Barby written by me)
Thank you very much.
09-05-2008, 07:09 PM
Corry
Proud granny of Julian-Tobias-Phileine



Posts: 24,344

Joined: Mar 2007
RE: Magdalion (A fantasy story about Barby written by me)
@Anthony thank you for sharing your amazing and wonderful story with us.
I can feel in that story that you've written it with your heart.
Congratulations dear, you're a talented writer, you did a great job!!
---
09-08-2008, 09:44 PM
Proganthony
The hand that feeds you


Posts: 4,771

Joined: Jul 2007
RE: Magdalion (A fantasy story about Barby written by me)
Here starts my second story
Magdalion part 2: The girl behind the Wall
Chapter 1
From out of the park came the sound of a guitar. Although the sun had already set, two persons were lit by the many lanterns that had been placed in the park. The park was reached by a short distance walk from the gates of the city of Melodion, but the gates always remained open until midnight.
While the young man played his guitar, he looked at a young dancing woman with eyes full of love. Those who didn't know better, would have thought at first sight that it was a young girl dancing. However, the 'girl' was actually a few years older than the young man, but the man already lived a few years in Melodion, while the woman only arrived in Melodion last year.
The man took a little break from playing. "That was very beautiful, Barby. If you'll dance like that at the next newyearsfeast, you will become famous in the whole of Magdalion and its neighbouring countries." Barby smiled to her boyfriend. "Well, Master Anthony, then why have your guitar playing skills not become so famous yet." Anthony smiled back. "Beautiful people become famous a lot easier. I guess I don't have the right looks." Barby knew he was just joking, he didn't mean to bring himself down.
She sat down beside him and, almost automatically, Anthony put his arms around her. "We're almost a year together now" he said while looking into her eyes. Her eyes were so perfectly blue, as if they were two lakes in which he could swim without drowning. Barby looked back with a joyful smile on her face. "And I surely want many more of them to follow."
At that moment they heard footsteps coming in their direction. Instinctively they looked in the direction of the sound. "Oh, I'm sorry.", a familiar voice said. "I didn't mean to interrupt you." Anthony immediately stood up and embraced the woman.
Had it been any other woman, Barby would have become very jealous, but Heather was Anthony's teacher and a very close friend. It was she who had given him the chance to come to Melodion. He loved her like an older sister and admired her, but that was all. Barby didn't see her as a rival. Furthermore, Heather had also become Barby's teacher. She also has been a support and help for Barby if she ever wanted to surprise Anthony with anything, as Heather knew Anthony long enough to know what he would like and what he'd probably not like. In the past year, Heather had become a friend for Barby too.
"It's OK, Heather." said Anthony. "Come sit and talk with us. Although there's not much time anymore, the gates will be closed after half an hour." Anthony sat down again beside Barby and asked: "Tell me, Heather, have you already heard who will be sent to Magdalion for the Springtime Feasts?" Heather smiled. "That's why I was searching for you. I've been chosen to visit the village Tarnoschka....and I wanted to take you both with me." Anthony and Barby were very delighted, although Barby was a little doubtful. "I haven't finished my study yet." But Heather reassured her. "You will do great. I've rarely seen such a quick student. And in fact, the study of music is never 'finished', even I learn something new every now and then. Just think of it as a kind of a test paper." And Anthony agreed. "Of course it will be great. When Heather and I play the songs of Spring and you will be dancing, everyone will think you're Rosalynda, the Goddess of Spring herself." That made Barby laugh and she kissed her boyfriend. "Thank you, I will do my best."
After a while the three friends walked back to the Shining Tower. Thanks to Heather's negotiations with the Headmasters Barby and Anthony now shared a room. This was very unique, as Musicians rarely started a relation as they lead a travelling life. However, it wasn't forbidden to start a relation, and nobody found it strange.
Barby felt a bit tired of dancing and went to bed soon after their arrival. Anthony played a short lullaby for her before he went to bed too. He looked at his sleeping girlfriend, gently stroking her golden hair. As often was the case, his mind was filled with many thoughts. One year of love, that was something that he couldn't have imagined a few years ago. What more good things would the future bring?
Softly he kissed Barby's forehead, after which he put his arm around her so that his hand touched hers, and while he listened to her breathing he drifted off to the land of dreams.
(to be continued)
09-09-2008, 05:25 AM
Enie
Junior Member



Posts: 108

Joined: Apr 2008
RE: Magdalion (A fantasy story about Barby written by me)
[/align]I'm so glad you're back with the story... now I have something beautiful to read while I drink my morning tea. Good morning to everyone, my morning has just became great.
09-09-2008, 09:00 AM
Ruben
Beginner



Posts: 55

Joined: Jul 2008
RE: Magdalion (A fantasy story about Barby written by me)
Let's see what they've learned during this year in Melodion! I can't wait to read about Newyearfeast in Tarnoschka
---
09-09-2008, 11:00 AM
Proganthony
The hand that feeds you


Posts: 4,771

Joined: Jul 2007
RE: Magdalion (A fantasy story about Barby written by me)
I can tell you, Ruben, it will be a lot darker than I think you're expecting....the next chapter will be here tonight.
09-09-2008, 09:55 PM
Proganthony
The hand that feeds you


Posts: 4,771

Joined: Jul 2007
RE: Magdalion (A fantasy story about Barby written by me)
Chapter 2
The first day of Spring was a sunny day. A gentle breeze caressed the treetops of the forest, through which the North-South-road of Magdalion led. A wagon rode over the road, carrying three Musicians who sat on the box.
For the first time since she had gone to Melodion, Barby returned to the country in which she had grown up. And now that she was not blindfolded, she could see how the rings worked, which the Musicians used to travel between the dimensions. She couldn't really describe what happened on such moment. It was as if she was standing on a stage and someone swiftly changed the scenery. But the Highmaster had assured every Musician that this form of travelling was completely without danger.
Anthony sat in the middle of the box with his two best friends on each side, holding the bridles in his hands. "Tell me, Heather", he asked, "what kind of town is Tarnoschka." Heather didn't answer immediately, apparently she needed time to think about it. But then she said: "In fact there's not much to say about it. It's just a little village where nothing special happens." "That's good." Anthony said. "It's much easier to do your first ever performance in a small village rather than in a big city". Anthony gave a teasing wink to Barby. Barby teased him back with a little push of her elbow against his ribs. "Hold it!", Anthony said with a mocking voice. "Be careful with the driver. We don't want to have accident." But then he started to laugh, and Barby laughed back at him. Heather also laughed, happy to see the love her students and friends shared with each other.
But suddenly the happy atmosphere was interrupted when Heather gave a signal. "Wait, do you smell it? It smells like fire." Anthony sinffed the air. "I don't smell anything, but I have a bad sense of smell anyway." Heather replied: "The smell comes from afar." "Is the forest on fire?" Barby asked worriedly. Heather shook her head. "Probably the smell comes from outside the forest." Anthony frowned. "Well, if something has happened, then we're now riding into the direction of the place where.....whatever it is what happened. Let's see what it is what has happened then."
After a while the three friends left the forest. "Do you still smell fire?" Anthony asked. Heather nodded. "The smell is coming from the northeast." Now Anthony was worried too. "That's still in the direction we're going to. Let's hurry to find out what's going on."
And when they saw a black plume of smoke appear, there was no more doubt, there was a big fire in the distance. "Wait, Anthony." Heather said. "I've put a pair of binoculars in the wagon. I'll get it, then we can see what is going on."
A little later Heather through the binoculars...and screamed out! "Hurry, Anthony, ride as fast as you can! Tarnoschka's on fire!"
A few minutes later three shocked friends were walking through the burning village of Tarnoschka. Anthony grim, Heather afraid, Barby crying. "Wh-what has happened here?" she said with a vioce full of powerless sadness. Anthony shook his head. "I don't know, and I'm afraid nobody can give us an answer." Saying these words made him suddenly notice something. "Nobody.....that's strange. There's nobody here!" "What do you mean?" Barby asked. "Take a look around you." Anthony replied. "This village has been set on fire. But there are no traces of an attack, nor do I see any dead people. My guess is that this village is the victim of an
abduction
. The abduction of a complete village.
Heather and Barby looked surprised at him. "Why would anyone do this. There is peace in Magdalion for already more than a thousand years." "I don't know why." Anthony said. "Anyway, the king must be informed about what has happened here."
Suddenly they were startled by the sound of a falling door, followed by footsteps. Anthony turned around. "Hey, there's someone here after all." Across the street they saw a little girl running away. Anthony followed her. "Wait, we won't harm you. We're here to help." The girl screamed and started to run harder. Anthony calmly followed her with his hands in the air as a sign to show the girl he didn't mean to hurt her.
The girl ran through the village's gate....and suddenly fell down. Anthony wanted to check if the girl wasn't hurt, but suddenly he heard a loud cry: "STOP!"
Anthony turned around. It was Heather. "Careful, Anthony, you don't know what is going on. Use Protection." Anthony nodded. He picked his flute out of a little tube attached to his belt, and played the highest note. The air around the girl changed colours, and suddenly there was a sound like breaking glass. "You were right, Heather. Magic has been used on this child. But now we can safely approach her.
Anthony lifted the girl. "Is everything alright?" The girl didn't answer. It was as if she had fallen into a deep sleep, without being able to wake up.
"This magic is clearly very strong." Anthony said. "If we want to help her, we must take her to Melodion." "But no one can go to Melodion unless it is out of free will." Barby said. Anthony nodded sadly. He didn't like to abandon other people.
But Heather knew what to do. "There is one exception to the Rule. We can take people to Melodion if we can save their lives with it. These people have to swear an oath of secrecy, but this girl is unconscious, so she can't see how we travel anyway."
Anthony nodded. "Alright, let's go then, quickly." But Heather brought him something else in mind. "It's good that you want to help this child, but we also must warn the king about what has happened here.
Anthony thought about this for a while, but then made a decision. "Let's go back to Melodion first. That will take the least amount of time. Also, danger for Magdalion might also be dangerous for Melodion. We can ask the Highmaster for aid. And maybe, if this girl wakes up, she can tell us what has happened. Information is what we need the most right now."
Heather nodded. "Alright, let's go back."
(to be continued)
09-09-2008, 10:41 PM
Ruben
Beginner



Posts: 55

Joined: Jul 2008
RE: Magdalion (A fantasy story about Barby written by me)
You were completely right, Anthony, the chapter was darker than I expected. It seems they'll fight againts dark magic on their way!
Good night!
---
09-09-2008, 10:45 PM
Proganthony
The hand that feeds you


Posts: 4,771

Joined: Jul 2007
RE: Magdalion (A fantasy story about Barby written by me)
Indeed. After all, it is a fantasy story, not a love story, although love is an important part of the story.
Good night to you too.
09-09-2008, 10:47 PM
hebedita
Member



Posts: 550

Joined: May 2007
RE: Magdalion (A fantasy story about Barby written by me)
Wooow, good begining for this second part Anthony
. The story becomes very exciting, but I am worried about the little girl, What will happen with her? I´m looking forward the next chapter
---
09-09-2008, 11:03 PM
Proganthony
The hand that feeds you


Posts: 4,771

Joined: Jul 2007
RE: Magdalion (A fantasy story about Barby written by me)
You'll see (part of) it tomorrow night
09-09-2008, 11:45 PM
..:Kipianitah*Kelly:..
,,BabyloOon!,,



Posts: 1,286

Joined: Apr 2007
RE: Magdalion (A fantasy story about Barby written by me)
wow! congrats, the story is great! U can write very well! keep on!
---
~ Enchanted Corner
«3
Lost and Found*~
THANK YOU ANGELO
*18&19.Jan.08 - [PT]
*28.&29.Nov.08 - Madrid
*06. Nov. 09 - Lisbon
>>
http://www.clave-de-sol.blogs.sapo.pt
User(s) browsing this thread: 1 Guest(s)